OMG LOVERS We R Those American Girls, Worlds Most BADASS Cartune Rockr Grrrl Band yo OMG Yay!

We do albums, singles, & Vines 2 show our p8riotism yo! & u can get EVRYTHING we do 4 this like supiter-dupiter low price yo OMG how #MegaBadass is THAT yo OMG!!! AND u get a tun of our old records FREE immedi8ly just 4 signerizering up ~NO LYE! Plus if we like evar get our merch up on hear u get a 15% discount wich is like SO NICE OF US yo OMG!
Here's what you get:
All the new music we make

streaming instantly on your mobile device via the free Bandcamp app, and also available as a high-quality download.*

These back-catalog and subscriber-only releases:
The satisfaction of knowing you're supporting us in a sustainable way.
You're a subscriber
Thank you!
* Downloads are DRM-free and available in MP3, FLAC and
more
.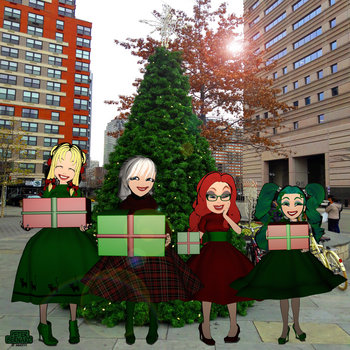 Those American Girls
New York, New York
Worlds Most Badass Cartune Grl Rocker Band!